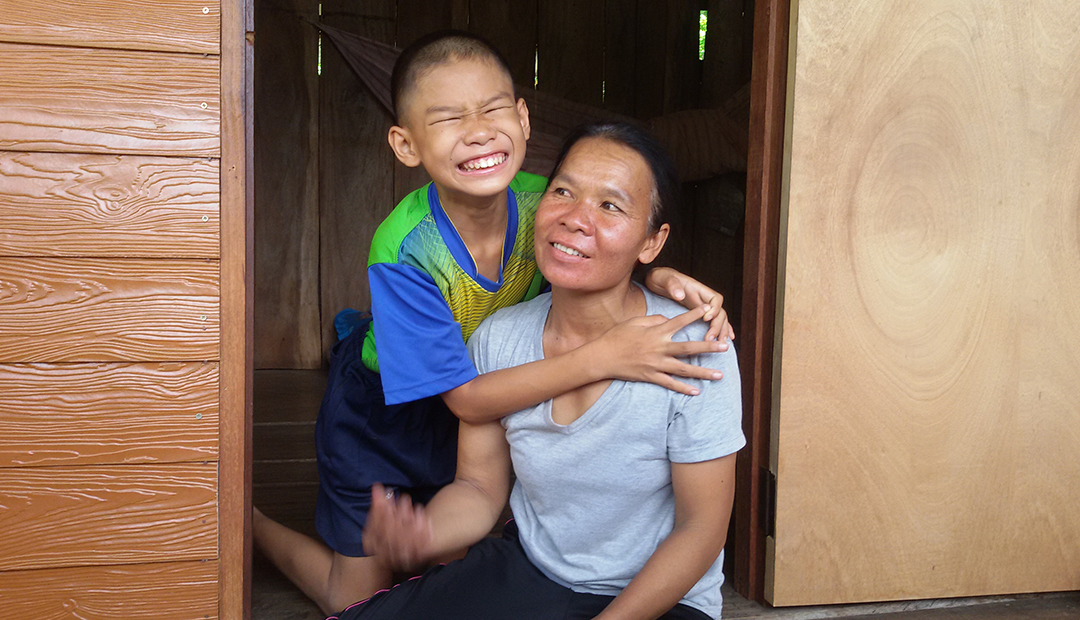 Purin Muangkern (Four) age 9 years, Uttaradit Province
Purin has multiple disabilities. He is slow in development which is caused by defected brain. CCF Foundation supports his transportation cost to visit the doctor, repair his home and lavatory.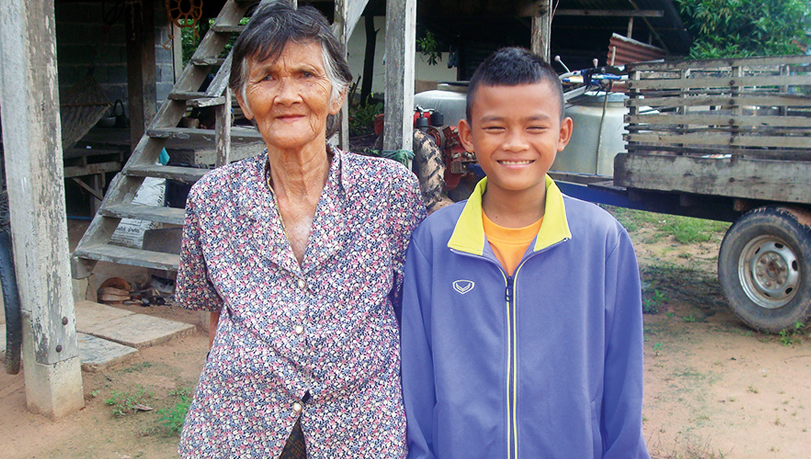 Weerabhap Arsaimuang (Sam) age 11 years, Prathom or Grade 4 with his grandparents in Surin Province
Sam lives with his grandfather who is blind and grandmother who is deaf and is an alzheimer. She often loses her way. Sam is acting like their eyes and ears. His grandparents solely depend on him. Therefore, he often misses the class. The main source of income is from collecting garbage for sales and elderly allowance of 500 Baht per month.
CCF Foundation provides support on transportation cost to visit the doctor. Sam has been given a bicycle so he could bike to school. Basic food supplies and hygienic items were also given. Their living condition has improved.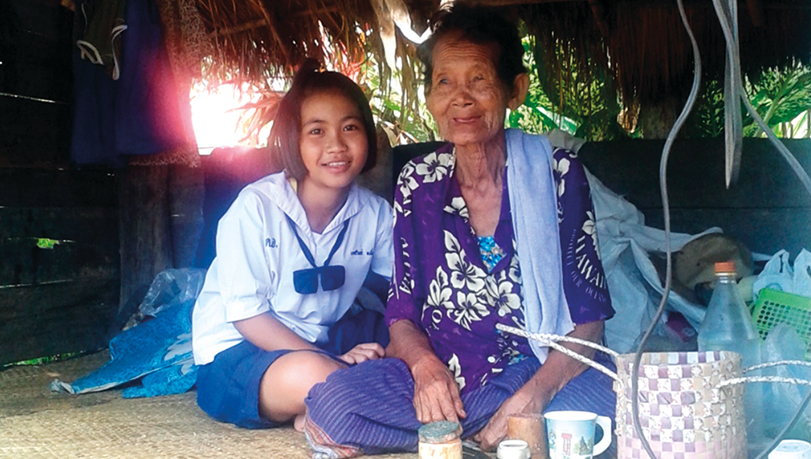 Kesarin Muenkood (Pan) age 11 years, Prathom 5, Srisaket Province
Pan lives with her great grandmother who is 78 years. Her father and mother left her since she was a child. Her great grandmother works on sharpening coconut leaves and earn only 100-200 Baht per month. They live in a shack. The roof is made of grasses and the wall is made of wood. However, most of the walls are not existed and, therefore, they could not be protected from the rain or the sun. There is no safety in this house because anyone could invade into the house. The great grandmother is worry about the safety of her niece because she is a "girl".
CCF Foundation raised fund from the community, relatives and neighbors to build a new house for Pan. Some community members help in the labor work. The new house is strong and safe. Great grandmother and Pan are very happy and have regained the spirit to fight for their lives.