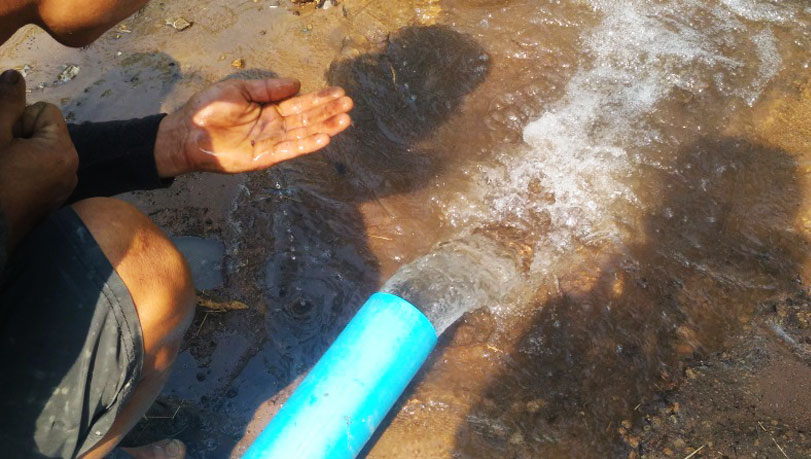 'Tak' is one of the provinces in Thailand, situated in a remote area. It is not easy to travel to, especially in Rainy season, due to its geographical difficulty. People living there also have to face another problem on water supply as they have no access to 'clean water'.
Ban MaeOrk Paru School, Tambon MaeSala Nua, Amphoe TaSongYang, Tak, is only 200 metres away from Moei river but the water is not clean enough for drinking or even for general use. This river meets the creek that flows pass a big refugee camp which accommodates over 200,000 refugees, the water is already contaminated before reaching the people down below.
Everyone at Ban MaeOrk Paru School got drinking water from the mountain on pipeline system. The water is much less during summer or dry season. One big problem was that it caused unpleasant smell around school toilet area for there was no water to use. In rainy season, the water came with dirt and sometimes with small shell fish or shrimps. Their way of filtering the water was using a small piece of cloth to wrap the pipeline end firmly so the water could be used with less dirt. The school spent extra money as they had to buy drinking water for teachers and students and for school cooking.
With kind support from CitiBank and Around Magazine, both working hand in hand with CCF for the project "Clean Water for Schools", the school now can get access to clean water. The ground water system has taken place with water tanks. Students are happy that they now can get clean drinking water from taps. The teachers are also happy as they can use it for cooking.
"Before, there was not enough water for us all. We often have no water to use in the toilets. But it's different now. We have lots of water from all taps. I'm so happy.", said PeoPeoSho, a Grade 5 girl.
"It is so good that we get better water system here. Going to toilet with enough water to use is wonderful. We get good water pressure at the teacher residence also. We all are very happy and grateful with the great help from this project." Sutasinee Sukanta, teacher assistant, joyfully shared.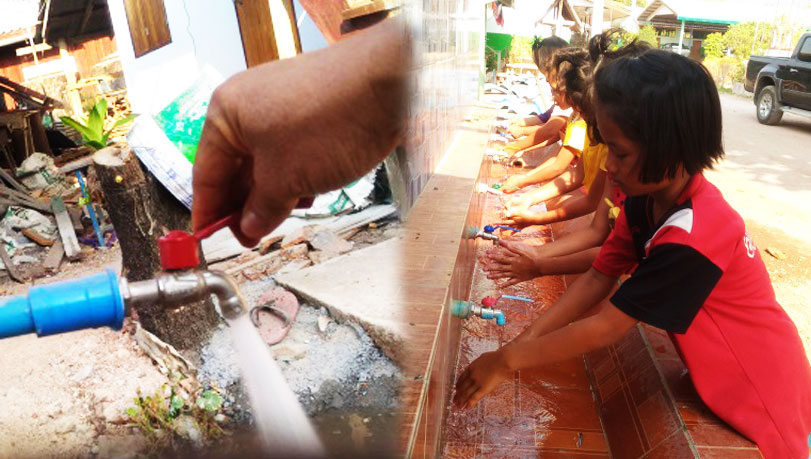 Clean water with strong pressure for all. No more dirt, shrimps, or shell fish
Jareonwut Komolvanich
Regional Program Officer
20 July 2016